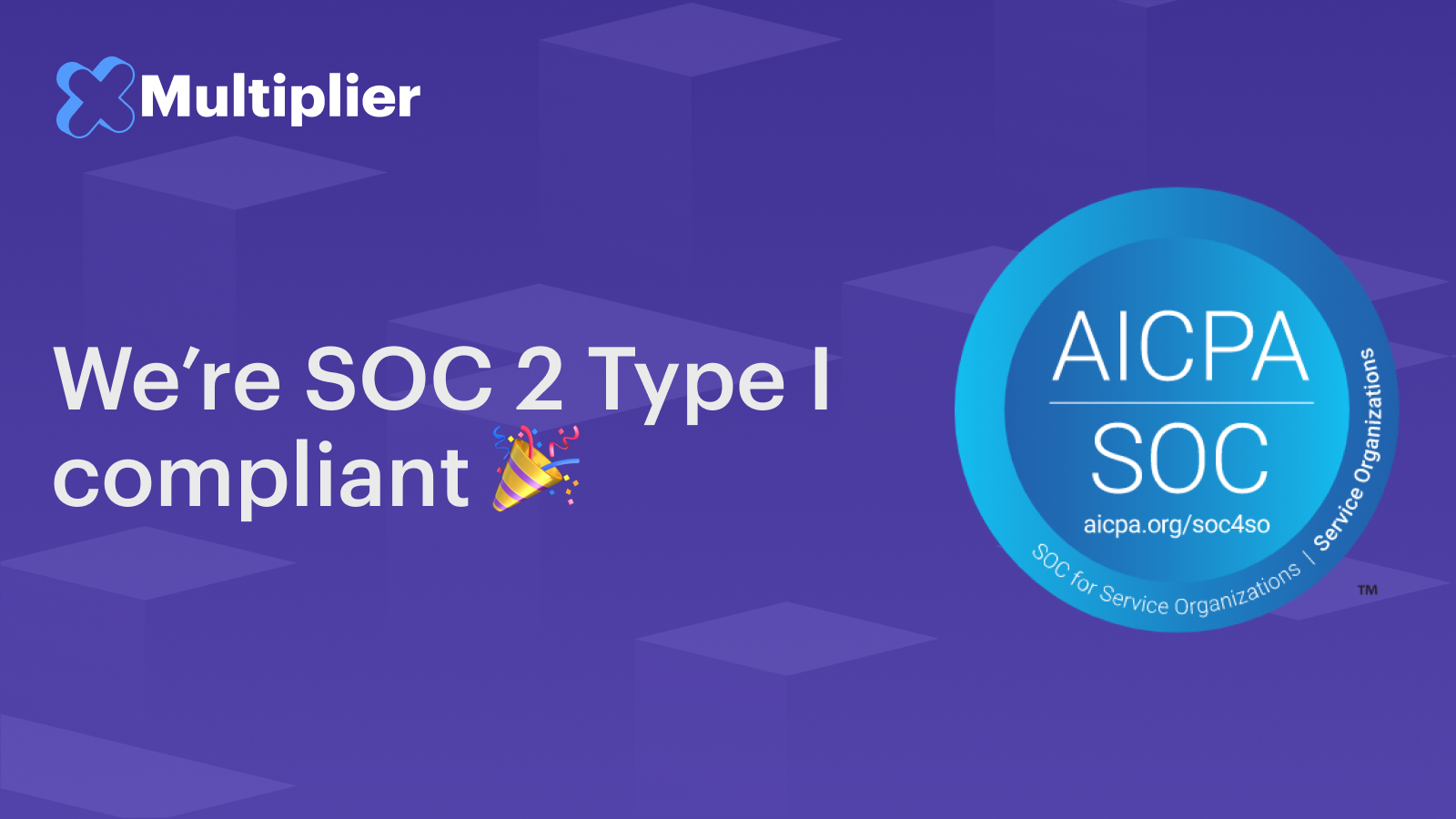 DATE:

AUTHOR:

Amaresh Ray
Multiplier is now SOC 2 Compliant
DATE:
AUTHOR: Amaresh Ray
We are proud to announce that Multiplier has achieved SOC2 certification!
This certification demonstrates our commitment to providing the highest level of security and privacy for our customers' identity and access management needs.
Conducted by Prescient Assurance, a leader in security and compliance attestation for B2B SaaS companies worldwide, this audit report demonstrates to Multiplier's current and future customers that we manage their data with the highest standard of security and compliance.
We will continue to dedicate time, effort, and resources to ensure that data privacy is always handled to the best of our abilities and that our environments conform to top-class industry standards.
We look forward to completing our SOC 2 Type II which will confirm compliance over a longer period of time, and reinforce our commitment to safeguarding our customers.
To help us with this process, we've enlisted OneTrust to automate parts of the process and streamline the data collection needed to pass the certification.
To request a copy of Multiplier's SOC 2 report, please email security@multiplierhq.com.