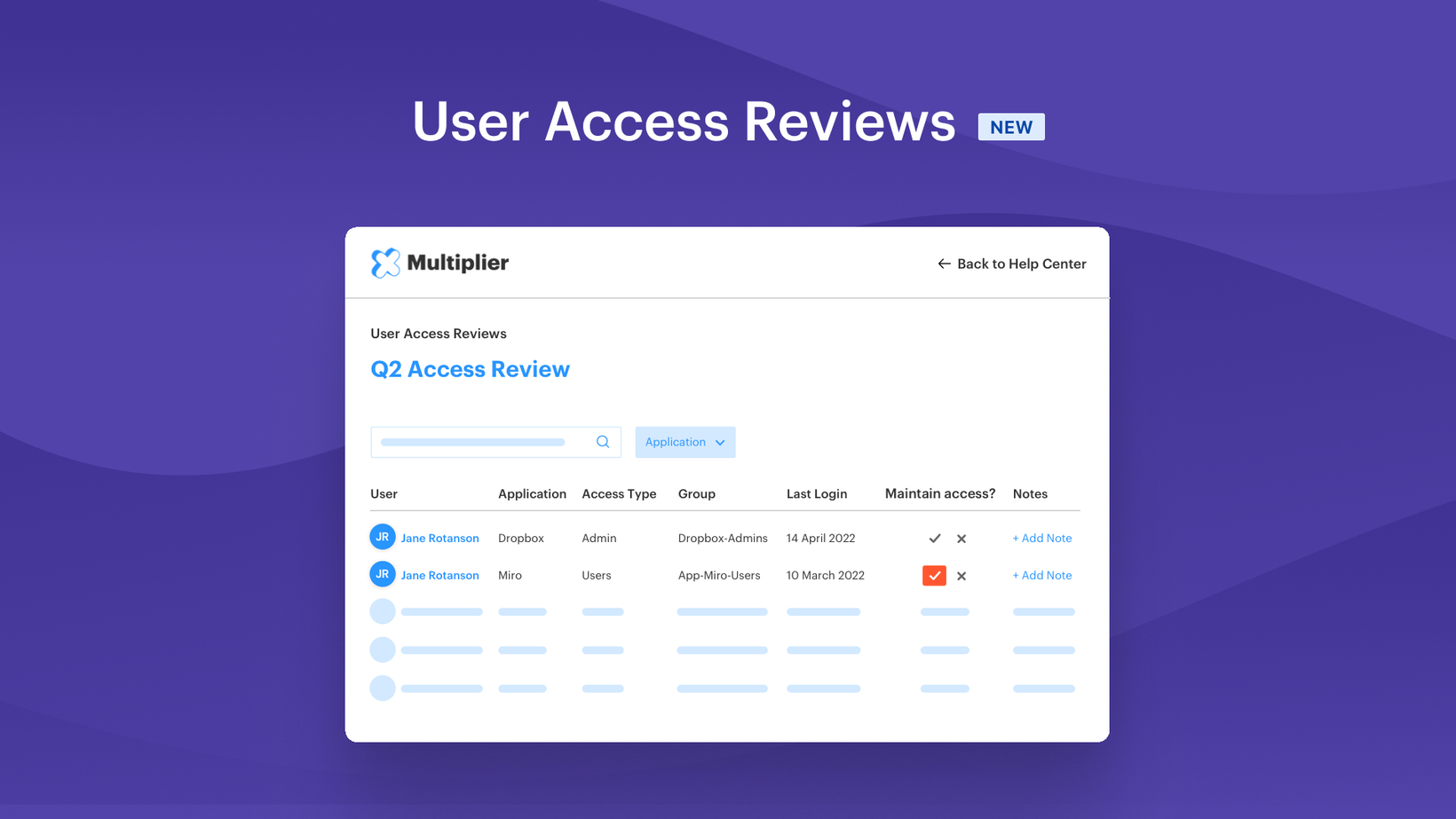 DATE:

AUTHOR:

The Multiplier team

RELATED ROADMAP ITEMS:
Introducing Access Reviews: Streamline Your User Access Review Process
DATE:
AUTHOR: The Multiplier team
User access reviews maintain appropriate employee access to resources, ensuring compliance with regulations like SOC2, HIPAA, ISO 27001, and PCI DSS. Lacking proper controls risks data breaches, reputational damage, and financial loss.
However, conducting these reviews can be a time-consuming and complex process for organizations. They often rely on manual methods such as spreadsheets or email chains, which can lead to errors and inconsistencies.
To address these challenges, we're thrilled to announce our new Access Reviews feature that streamlines the review process and provides actionable insights into user access.
By automating access reviews, companies can reduce review times by 90%, ensure least privilege for all employees, and mitigate potential security risks.
Key Features
Launch your campaign in just a few clicks, with apps and users automatically synced from your Identity Provider (IdP).
Customize which apps and resources are in scope of the campaign, and assign managers and system owners as the reviewers.

Reviewers can complete all of their certifications from one place, without having to fill out any spreadsheets.

Review campaign progress in real time.

Automated creation of Jira tickets to track which users have had their access revoked. Multiplier handles de-provisioning where users are assigned access via identity groups.

Multiplier generates an auditor friendly spreadsheet when the review is complete.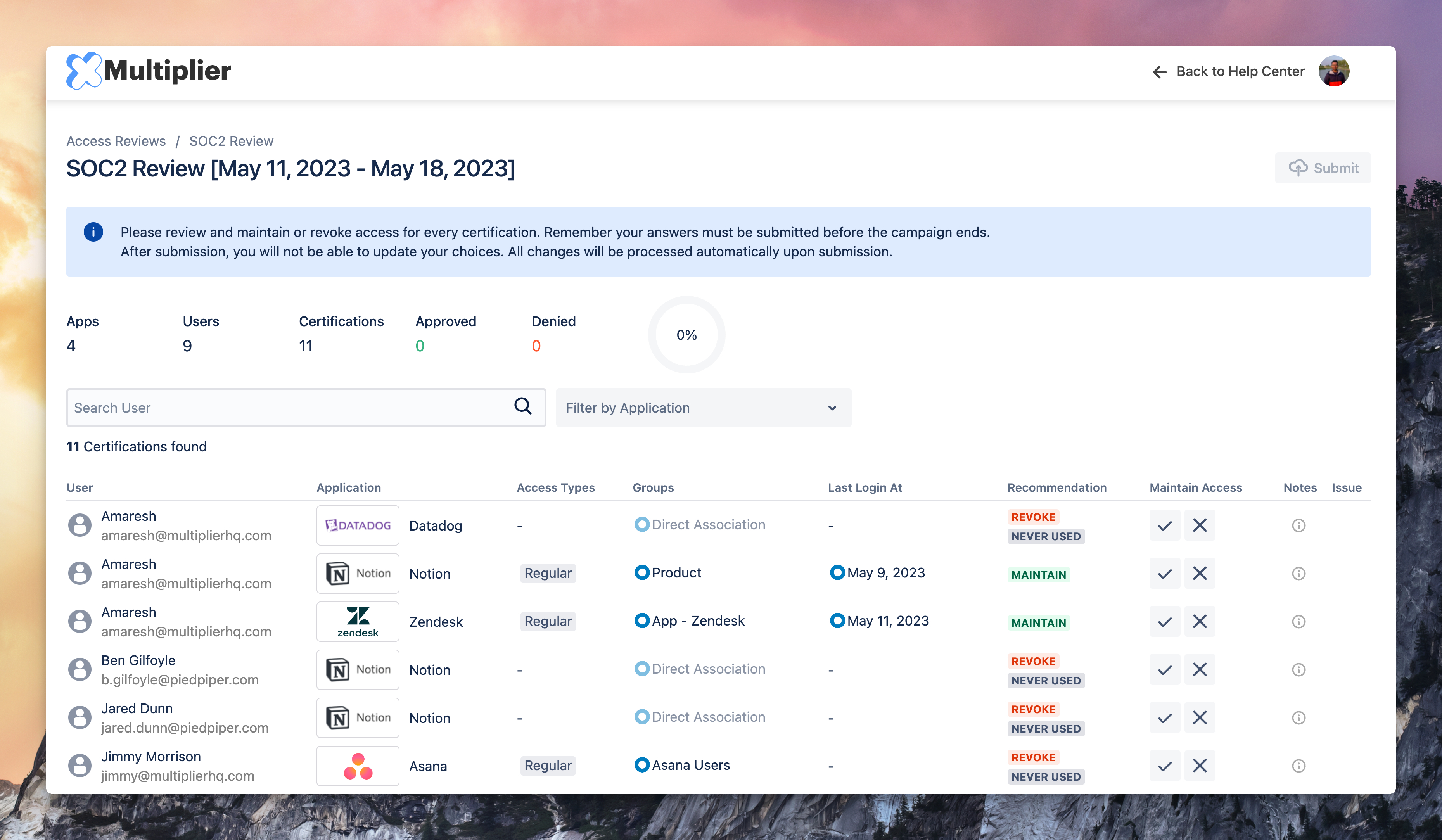 What's next?
We're only just getting started! We'll be integrating with Vanta and SecureFrame so results of your access review campaigns are automatically sent to platforms you use for audit readiness.
In addition, we will be building out more integrations to capture granular user activity and entitlements to better help your reviewers.
Get started
Want to learn more? Read our documentation to get started with Multiplier's access reviews, or schedule a demo.